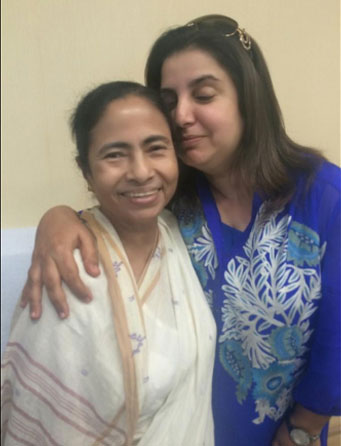 Kolkata, Oct 30 (IANS) Filmmaker Farah Khan was delighted to meet Mamata Banerjee here, and said the West Bengal Chief Minister met her with warmth and love.

She met Banerjee Wednesday ahead of a special performance with "Happy New Year" (HNY) cast members here to celebrate the success of their latest offering.

Farah thanked her friend and superstar Shah Rukh Khan, the West Bengal brand ambassador, for making her meet the minister.

"In Kolkata n thank u @iamsrk for introducing us!! Such warmth n love," tweeted Farah Wednesday along with a photograph in which she is seen giving a side-hug to Mamata.

The Farah Khan-directed HNY, which released Oct 24, minted Rs.108.86 crore in the opening weekend.