Alia Bhatt creates awareness on women's safety with director Vikas Bahl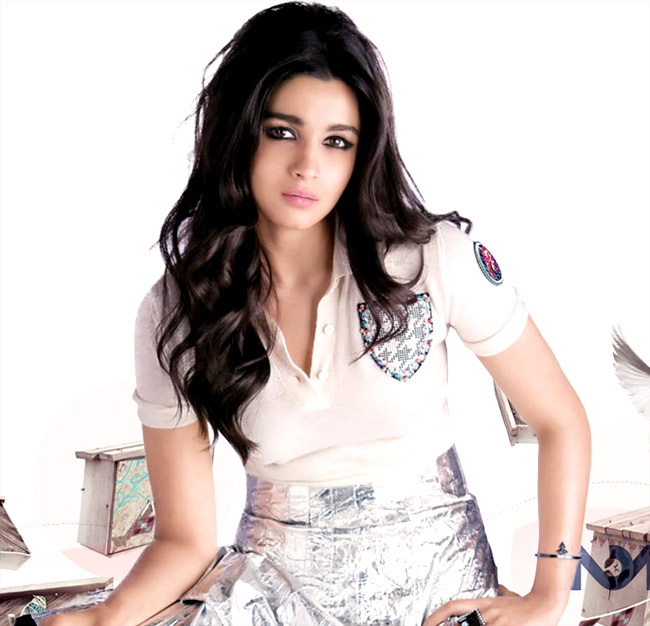 After featuring in the video Genius of the Year, Bollywood actress Alia Bhatt has been seen in a short film by Queen director Vikas Bahl. Called Going Home, the short film shows a young girl played by Alia who is driving home late at night and is reassuring her mother that she will be home within 10 minutes.
She is all alone on a deserted road when her car breaks down. There is no help in sight save for a car-full of five men. However, the girl is not worried. she jumps out of her car and approaches the men without the slightest hesitation. The men are obviously attracted by the girl in her tight leather skirt, but they ignore their impulses and listen to the girl and help her out with her car. They even go so far as to helping her reach home safely.
The actress obviously is thrilled by the positive response the video is getting. She shared the video on Twitter. Recently, Hollywood actor Ashton Kutcher saw the video and shared it on his Facebook page, along with the caption, 'wow, just wow'. Former VJ turned actress Maria Goretti also shared the video, along with the words, 'can my country please give me this'.  Alia Bhatt is going viral with Vikas Bahl for Going Home.
 Let us hope that this video paves the way towards creating a mindset change in our men and will make India a safer country for women.
[youtube id="0EDJxs1yJrQ" align="center" mode="normal" maxwidth="650″]