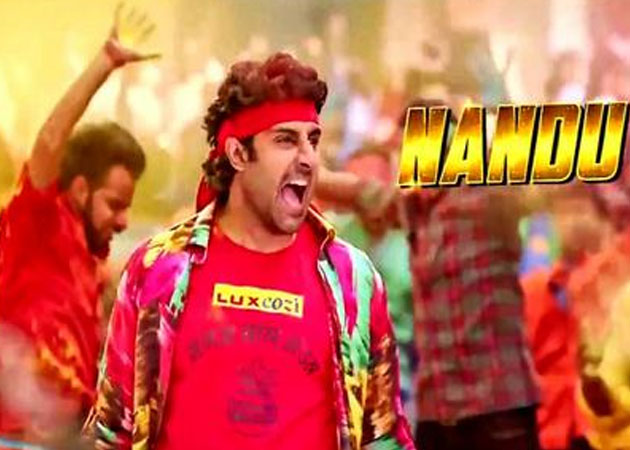 Abhishek Bachchan who is personified as a 'tapori' for his role as Nandu Bhide in 'Happy New Year', says that the character cannot be related to the real life him as it is extremely opposite to what he is actually.
"I play Nandu Bhide from Sangam Chawl in Mumbai. He enjoys his drink a bit too much and that makes him very entertaining and very outrageous, but a lot of fun.
Nandu is completely opposite of what I am in real life. There was nothing I could use of myself in Nandu. He is somebody that director Farah Khan and I have literally created from scratch" said Abhishek while talking about his character.
When the entire team including Farah Khan is promoting and revealing the roles played, Abhishekh  Bachchan is the only one who is not disclosing much about his character. The only information about the character is that he is an alcohol-lover from Mumbai who loves to speak English but not well versed in it. It can be defined as a funny, comical and mad character. The crew maintains a strong silence whenever asked about the character.
Mean while Vivaan Shah calls Abhishek Bachchan 'wild card' and when asked him to elaborate, he merely smiled and said, "You need to watch the film to know why!".
Boman Irani on the other hand, feels that Abhishek's character is the best in the team of losers in the film. "If given a choice to switch roles, I would have done it with Abhishek's character. It is quite a challenging role and Abhishek is a marvellous actor. He is one of the most under rated actors we have and I hope after 'Happy New Year', people really take notice of how hard he has worked for the film."
 "It is a secret and I can't tell you," says Abhishek, without giving away any clue on the character.
Whatever may it be, it is clear that Abhishek's Nandu Bheede plays an important role in the movie. There are also reports stating that he would be playing a double role. But, silence makes people curious to know the answer, let us take it asw yet another clever promotional strategy for the movie.
The movie all set to be released on 24th of this month.