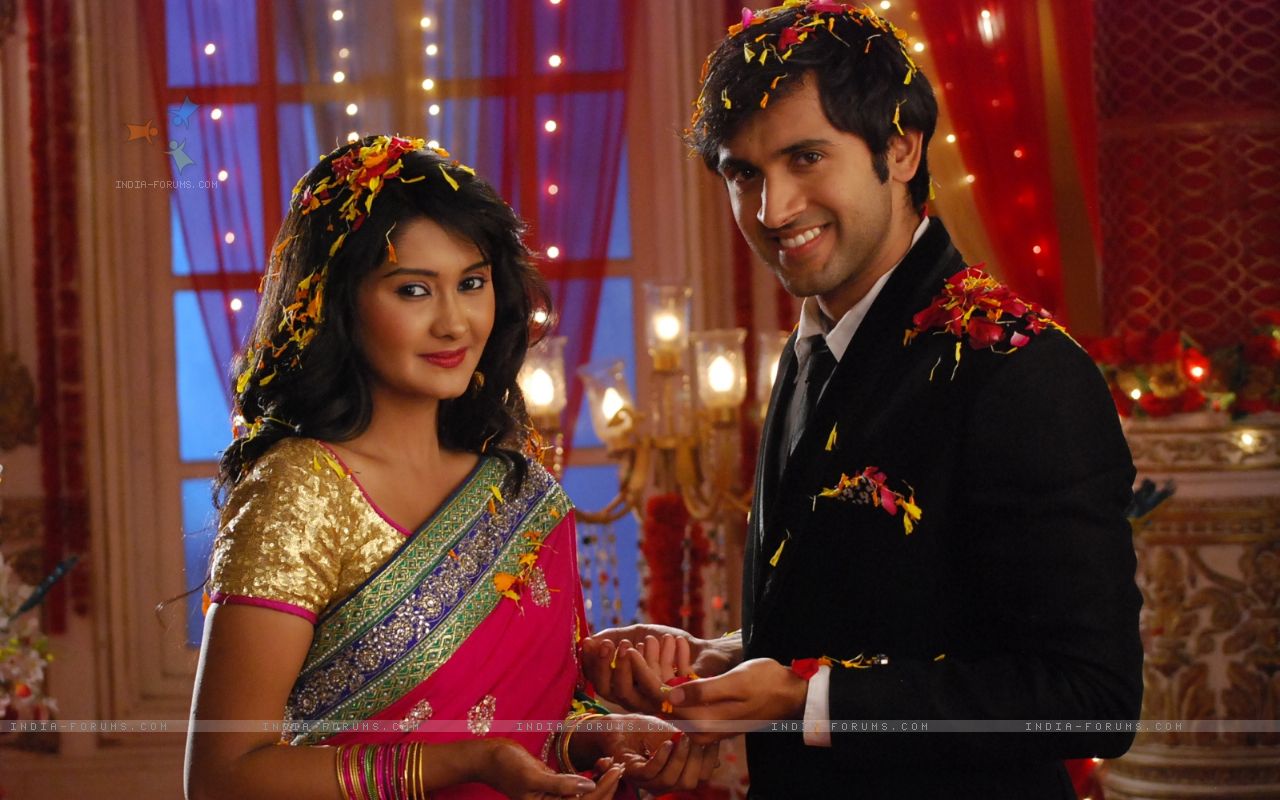 Loyal viewers of Zee TV's Aur Pyaar Ho Gaya  will be in for a visual treat when the love birds Raj (Mishkat Varma) and Avni (Kaanchi Singh) would have some romantic and cute moments posing for a unique photoshoot just before their wedding. The whole team is excited about wedding photo shoot of Raj and Avni in Aur Pyaar Ho Gaya.
 As per the buzz, Raj and Avni will be seen dressed up in four major get-ups – Egyptian, French, chor police and in Goa costumes.
Well, our very own Raj (Mishkat Varma) and Avni (Kaanchi Singh) will recreate the 'Aaja Shaam Hone Aayi' moment in Rajan Shahi's Aur Pyaar Ho Gaya which will be on air today.
While the families will be preparing for the engagement of Raj and Avni, Raj would want to sneak out of the house with Avni and share a moment of togetherness with her. However, situations will not allow Avni to meet Raj, as the family members would unknowingly be around Avni. Viewers will see Raj and Avni in desperation, thus giving rise to cute moments.
With preparations for the engagement being in full swing, Avni will be the centre of attraction with her family members being with her all the time. The duo would ultimately fail to get out of the house. But they will be surprised when their mothers (Bhavna and Anjali) would leave the lovers together in the house to enjoy moments of happiness.
We also hear that this would lead to a very enticing dream sequence wherein Raj and Avni will be seen enjoying private time. Scenes where Raj would tie Avni's blouse laces, kiss her on her neck etc have been shot.
When contacted, Kaanchi Singh told us, "Yes, viewers will simply enjoy this moment between Raj and Avni. It was 'Sone Pe Suhaaga' for us as Rajeev ji (Verma), who was part of the movie Maine Pyar Kiya was on the sets when we shot for the song. It must have indeed been a nostalgic moment for him."