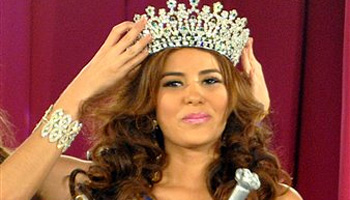 Miss Honduras World 2014 and her sister, missing for nearly a week, were found dead in a village Wednesday, police said.

Pageant winner Maria Jose Alvarado, 19, and sister Sofia Trinidad Alvarado were last seen alive Nov 13 in the western region of Santa Barbara.

"We can, in fact, confirm that it is the two young sisters who are buried in the area of Cablotales village, Santa Barbara," chief of detectives Leandro Osorio told Radio America in Tegucigalpa.

Besides having a suspect in custody, police have recovered the apparent murder weapon and the car used to transport the sisters' bodies to the burial site, he said.

Alvarado, a resident of the western city of Santa Rosa de Copan, was selected Miss Honduras World 2014 April 26.

The beauty queen participated in the television variety show hosted by Salvador Nasralla, the country's celebrity journalist.

She was expected to represent Honduras in the Miss World 2014 contest in London next month.

The Alvarado sisters went missing after attending a birthday party, according to their mother, Teresa MuAoz.